AUTHENTIC COFFEE TOUR COSTA RICA
Awaken Your Senses: Dive into the Ultimate Coffee Adventure with Our Exclusive Plantation Tour!
A Genuine Expedition through Coffee Plantations and Processing
Are you staying in the Sámara area and looking for an authentic tour de café Costa Rica?
Start your day right with an irresistible cup of coffee! Embark on our sole coffee tour featuring an authentic plantation and actual processing plant experience.
Join us on an unforgettable journey through our exclusive coffee tour—the only one featuring a real plantation and processing plant. As the sole coffee producers in one of the world's five blue zones, we invite you to discover the secrets behind Costa Rica's renowned high-quality coffee.
Uncover the secrets of longevity in the blue zone Nicoya – Guanacaste as you delve into the heart of Costa Rica's rich coffee culture. We're excited to share with you the techniques and insider secrets to produce some of the finest Costa Rican coffees. Don't miss this opportunity to become a coffee connoisseur!"
A Genuine Expedition through Coffee Plantations and Processing
Coffee Tour Costa Rica Details
What to bring:
Hiking shoes, water, insect repellent, and binoculars.
What's included:
Experienced (local) bilingual guide, drinks, and transportation.
What to expect:
Our expert guides will walk you through the entire coffee production process, from plant germination to the meticulous selection of micro batches, gourmet, and specialty coffees. Immerse yourself in a 90-minute experience, exploring the art of roasting and savoring the rich flavors of our exceptional brews.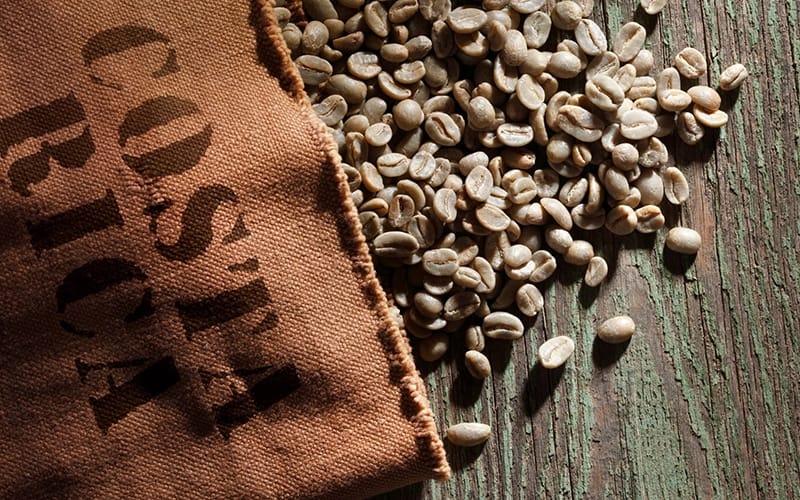 More Facts about our Coffee Tour
Why is our coffee plantation tour so unique:
The plantation's specialty coffee is the only one produced and exported from a Blue Zone; there are 5 places in the world characterized by the highest levels of healthy longevity. 
Nicoya – Guanacaste in Costa Rica is the most extensive Blue Zone in the world.
Blue Zone coffee thrives in the elevated hills of Hojancha, Santa Cruz, and Nicoya within the Nicoya Peninsula, situated at altitudes ranging from 500 to 1,000 meters. Cultivating Caturra, Catuaí, and Costa Rica 95 varieties, it's a Pacific Hard Bean coffee. Our partners receive dedicated technical assistance to ensure sustainable coffee production, meeting market quality standards. Sustainable Coffee Growing for us involves incorporating organic matter into the soil, introducing shade trees, and implementing low-impact agricultural practices. Social considerations are integral to our approach. During harvest, our farmers generate employment for neighboring citizens in production areas for a 5-month period.
Meet Berny from Nature Tours Samara
I am dedicated to planning and guiding your immersion coffee tour and any other activities that you may want to experience in and around the beautiful Sámara Beach and Costa Rica.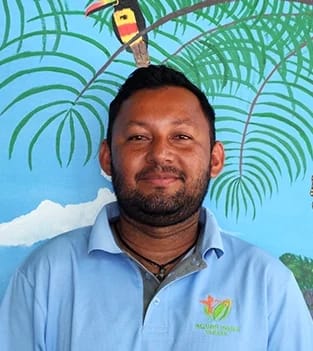 Berny Castillo
Owner and principal guide (speaks fluent English)
Any Questions about the coffee tour?
Get in touch with Nature Tours Samara
Berny is ready to help with any question you may have. If you are in town, stop by!