Fascinating Birdwatching Tour
Observe different species of birds that delight your senses with their beautiful singing and different bright colors.
Book This Tour
Birdwatching in Costa Rica
Experience an authentic Costa Rican birding tour with the expert guide Berny.
Berny goes beyond and above to create an multifaceted and personalized birdwatching tour for you.
Costa Rica is a country with more than 900 species of birds. The different life zones make this country a great opportunity for migratory and resident species to live in.
Come with us and take the chance to discover the beautiful flora and fauna, and the most amazing birds of Costa Rica.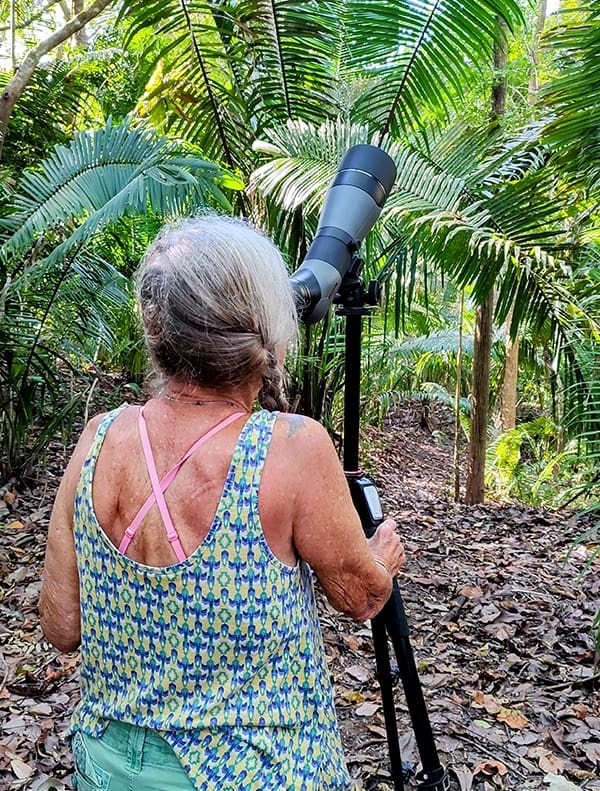 Birdwatching in Costa Rica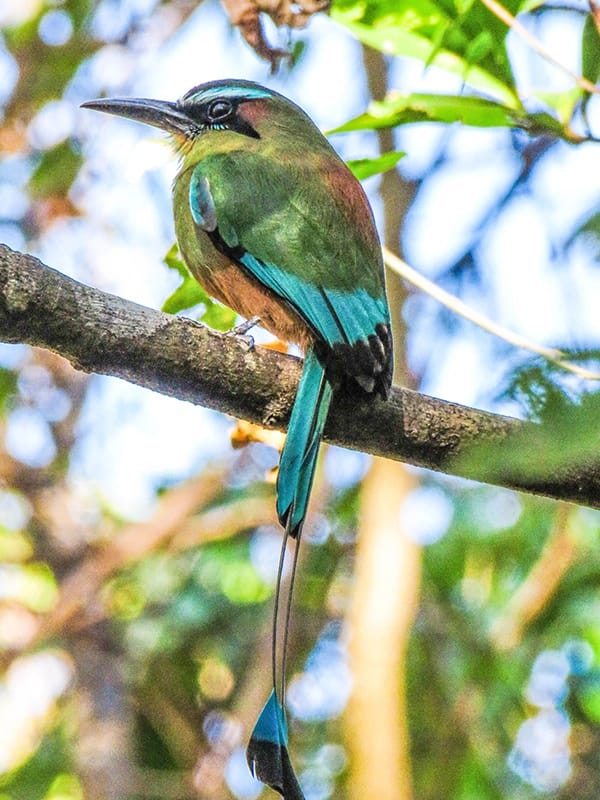 What to bring:
Shoes, long pants, dark clothes, insect repellent, camera, binoculars.
What's included:
Different locations, experienced bilingual guide with optical equipment, transportation, drinks, and snack.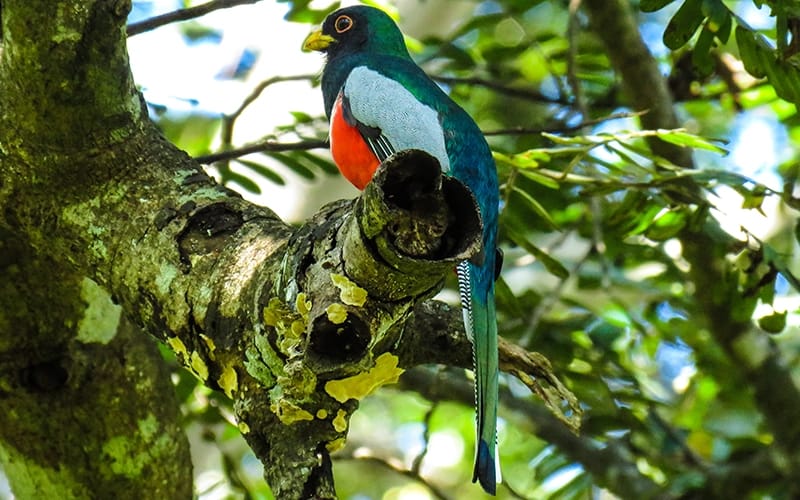 More Facts about Birdwatching in Costa Rica
Best months for birdwatching in Costa Rica:
The best months for bird watching in Costa Rica are during the dry season, which typically runs from December to April. During this time, the weather is generally more predictable, and the skies are clearer, making it easier to spot birds in their natural habitats.
Birdwatching is excellent throughout the dry season, but...
…, but some birding hotspots might be more active during specific months. For example, January and February are ideal for observing migratory birds, as many species from North America are present in Costa Rica during these months. Additionally, March and April are breeding months for many resident bird species, which increases the chances of seeing interesting behaviors and vibrant plumage displays.
It's important to note that Costa Rica's biodiversity is impressive year-round, so birdwatching can still be rewarding during the rainy season (May to November). However, rain showers can be more frequent during this period, and bird activity might vary due to breeding and nesting patterns. Many birders prefer the dry season for the most comfortable and productive birdwatching experience.
Best place to see birds in Costa Rica:
The best places to go birdwatching in Costa Rica are Sarapiqui, Boca de Tapada, Osa Peninsula, La Fortuna, Monteverde, San Gerardo de Dota, Braulio Carrillo, Tortuguero, Puerto Viejo de Talamanca, Palo Verde, Bijagua, Uvita and Jaco.
These are just a few of the fantastic birdwatching locations in Costa Rica. The country's extensive network of national parks, reserves, and protected areas ensures that you'll have plenty of opportunities to spot a wide variety of beautiful and diverse birdlife.
Is birdwatching in the Sámara area of Costa Rica good?
Yes, birdwatching in the Samara area of Costa Rica can be quite rewarding. Samara is a beautiful coastal town located on the Nicoya Peninsula in the Guanacaste province. While it is popular for its stunning beaches and water-based activities, the surrounding natural habitats also offer excellent opportunities for birdwatching.
The diversity of ecosystems in and around Samara provides a variety of bird species to observe. Some of the common and notable bird species you may encounter in the area include parrots, motmots, trogons, various species of herons and egrets, kingfishers, and many more. Additionally, migratory birds from North America can be spotted in the region during their wintering season.
If you venture into the nearby forests, mangroves, and wetlands, you can have the chance to see even more bird species, including some rarer and elusive ones. It's always a good idea to explore with a local guide who knows the area and the birdwatching hotspots to maximize your chances of spotting as many bird species as possible.
As with birdwatching anywhere, being patient, quiet, and respectful of the birds' habitats will increase your chances of having a rewarding birdwatching experience in the Samara area of Costa Rica.
Best time of day to do bird watch in Costa Rica:
In Costa Rica, the best time of day for birdwatching is typically during the early morning and late afternoon, just like in many other places. This is when birds are most active and vocal as they search for food, defend territories, and engage in various social behaviors.
Specifically, the recommended times for birdwatching in Costa Rica are as follows:
Early Morning (Around Sunrise): The hours shortly after sunrise, typically between 5:30 am to 8:30 am, are prime birdwatching hours. During this time, many bird species are actively foraging for food, singing, and displaying their vibrant plumage. The lighting is soft and ideal for observing bird colors and details.
Late Afternoon (Late Afternoon to Dusk): The period leading up to sunset, usually from around 4:00 pm to 6:30 pm, is another excellent time for birdwatching. Birds often become active again during this time, preparing to roost or flock together for the night.
Midday birdwatching can still yield results, especially in shaded areas or in cloud forests where some bird species may be more active during the day. However, the midday hours can be hot and less productive, as many birds seek shelter from the heat.
Meet Berny – your birdwatching tour guide
I am dedicated to assisting you in planning your nature tour and any other activities that you may want to experience in and around the beautiful Sámara Beach.
Berny Castillo
Owner and principal guide (English and Spanish)
"I'll be your local birding guide, and together we'll identify species, navigate to the best locations, while sharing my insights into the behavior of the birds we encounter."
Get in touch with Nature Tours Samara
Berny and his team are happy to help with any question you may have. If you are in town, stop by at our Infocenter!